Bridlington - RAF Lissett: Framed Print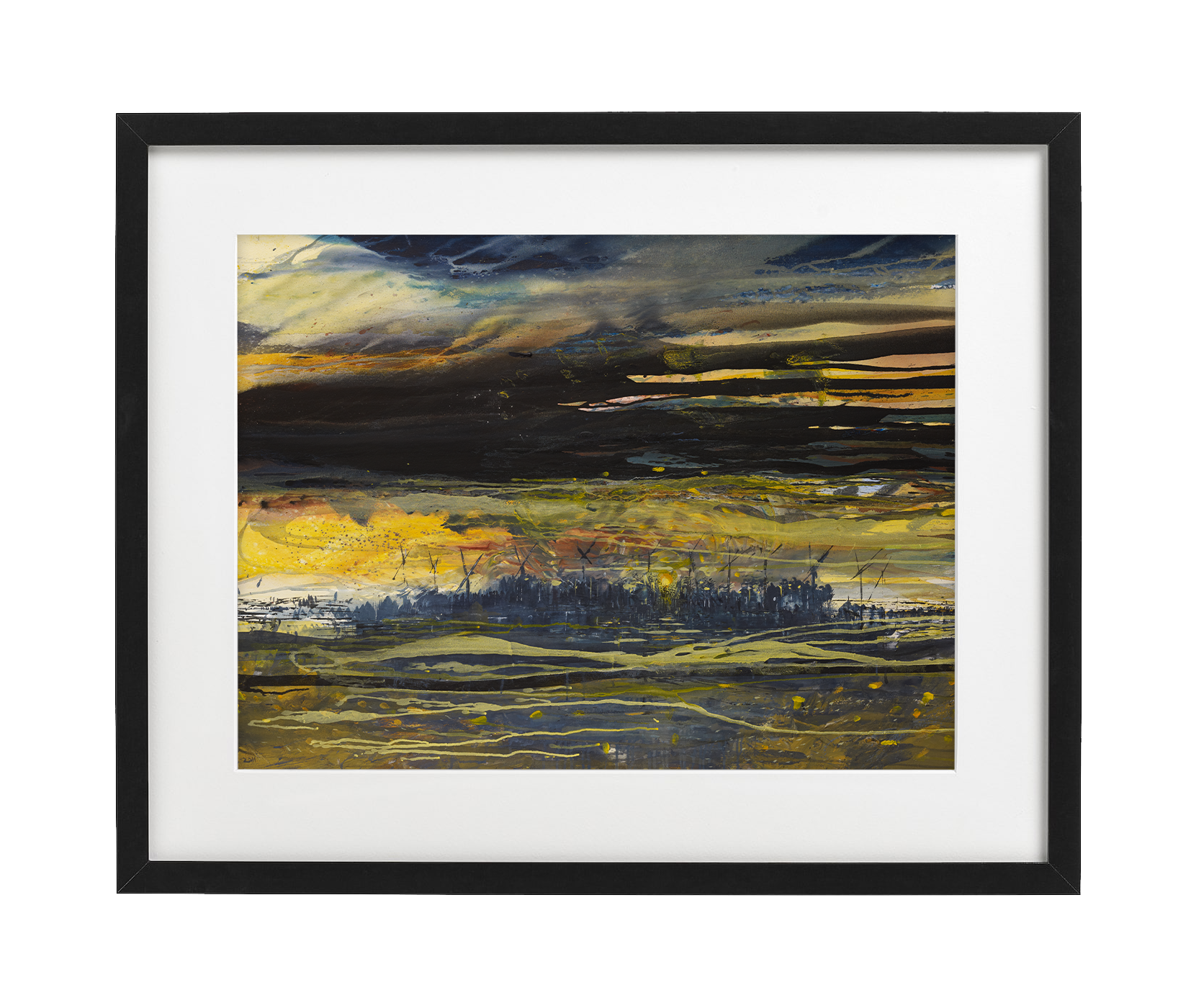 Send this product to a friend
Bridlington - RAF Lissett: Framed Print £145.00
About: Kane Cunningham
Bridlington is a coastal town and a civil parish on the Holderness Coast of the North Sea in the East Riding of Yorkshire, England. It is about 28 miles north of Hull and 34 miles east of York. RAF Lissett is a former Royal Air Force station located 6.1 miles (9.8 km) south west of Bridlington. Kane said, 'I have always been fascinated  by history and the impact it has had on the local landscape. I was aware of RAF Lissett and its importance during WW2. I met by chance the farmer who owned the land of the airfield who described watching as a young boy battles and dog fights in the sky. He described the scene as if it was yesterday. The land is now occupied by a wind farm and so become an obvious symbol of the prop propeller on fighter planes and bombers now long gone'.
www.kanecunningham.co.uk
Quality Printing By Athena
All of our Giclée prints are made to order and printed onto 240 gsm matt coated heavyweight archival art paper using vibrant 12-colour ink digital processes. The special formulation of the ink used combined with the great quality media means this print stays vibrant and vivid and prevents colour fade over time.
Frame size  950mm x 640mm 
Image size   670mm x 450mm
Certificate of Authentication: Limited 250
This artwork has a certificate of authentication signed by the artist
Black grain frame includes a white card mount
Sustainable Framing
Most customers choose to have their print framed by our in-house team who manufacture all our frames by hand to order. Options of white grain or honey oak woods are available from sustainable sources upon request. Our framed art is glazed with crystal styrene for safety during transportation and in the home and to ensure longevity. Frames arrive ready to hang on the wall.
Secure Packaging

All of our framed prints arrive shrink wrapped and packaged securely in a weather resistant reinforced cardboard wrap to arrive safely at your door ready to hang on the wall.

Speedy Shipping

UK framed orders are normally shipped within two days on overnight 24 hr tracked courier service.
Free Delivery  
Note: If you want to discuss the purchase of this work in person please email the gallery to arrange a telephone conversation