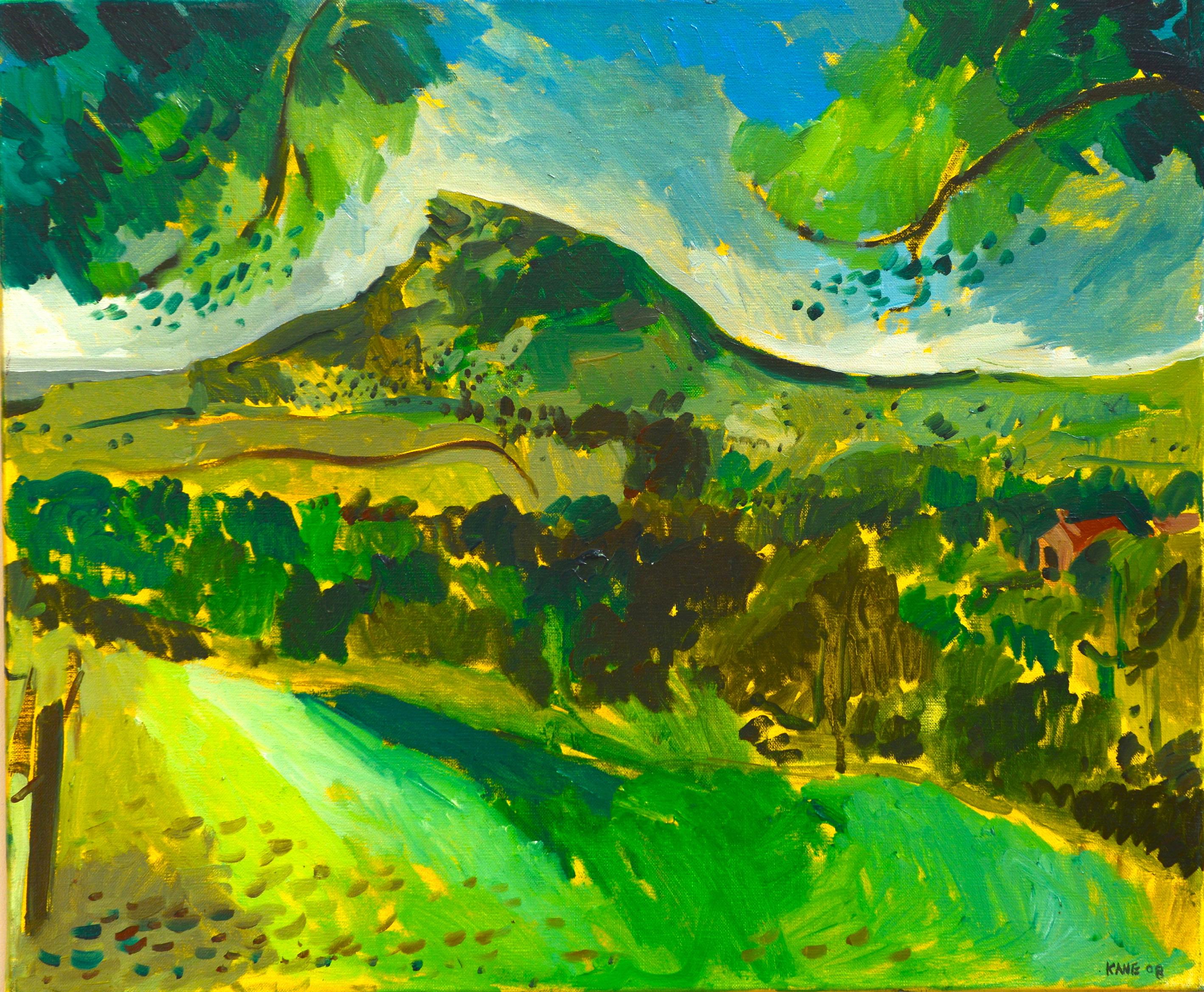 Send this product to a friend
Roseberry Topping £1,200.00
About: Kane Cunningham
Roseberry Topping is without doubt one of North Yorkshire's favourite view and walk. Inspired by Paul Cezanne and his painting of Mont Sainte-Victoire this work reflects an interest in early cubist work and French Impressionism. Kane said, 'On holiday in Aix-en-Provence you cannot miss Mont Sainte-Victoire. The colours really are deep red, green and blue and so an imposing natural feature and landmark. So this experience was in my mind when painting Roseberry Topping.'
www.kanecunningham.co.uk
Media: Oil on Canvas
Size: 60 cm x 50 cm
Unframed
This oil painting on canvas is unframed. It arrives ready to hang on the wall. A wooden picture frame can be provided at an additional cost. Please enquire as to the price.
Secure Packaging
All of our framed artworks are packaged securely in a weather resistant reinforced cardboard/bubble wrap to arrive safely at your door ready to hang on the wall.
Speedy Shipping
UK framed orders are normally shipped within two days on overnight 24 hr tracked courier service. 
Free Delivery   
Note: If you want to discuss the purchase of this work in person please email the gallery to arrange a telephone conversation