Ullswater- Early evening sunset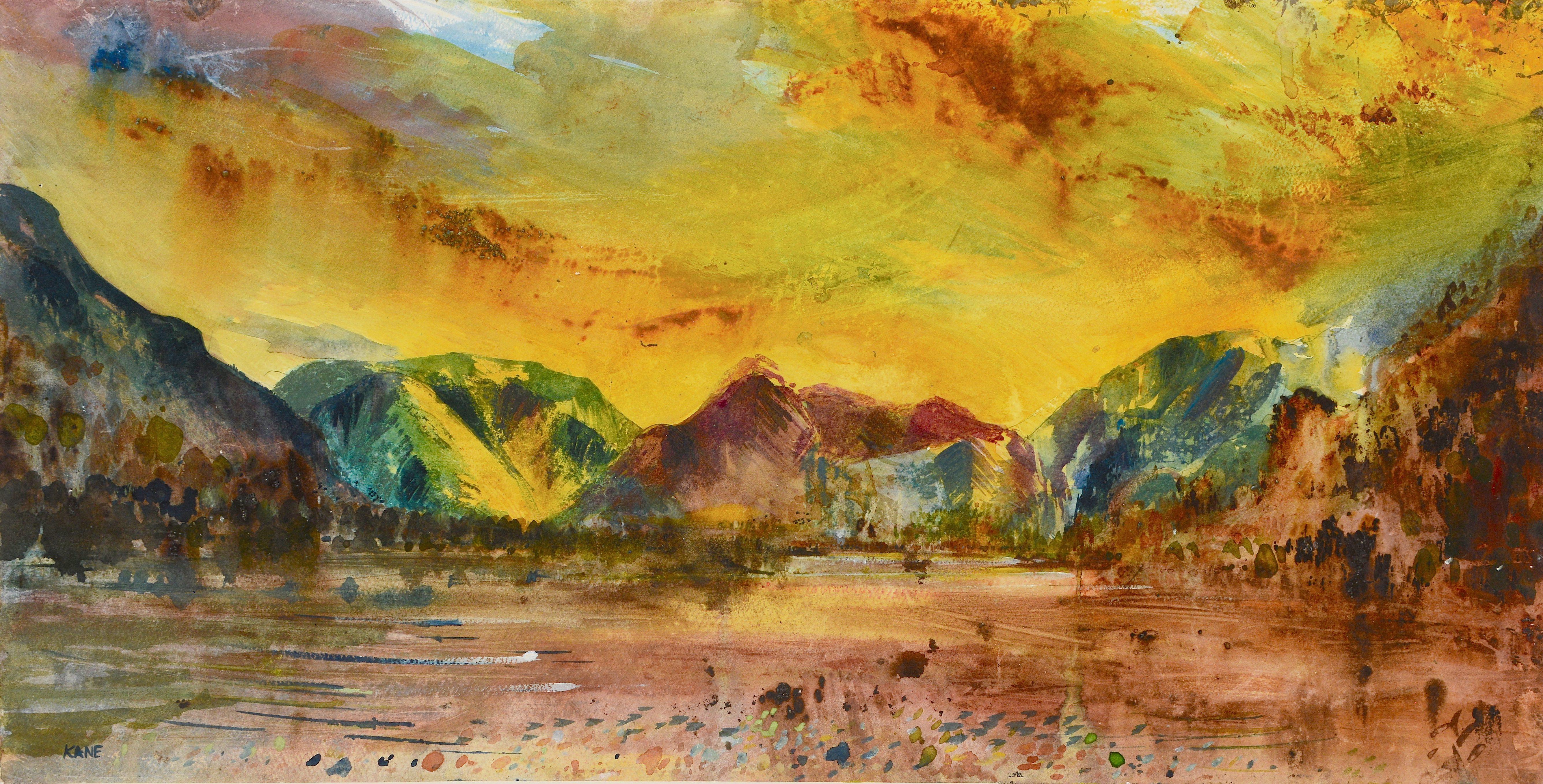 Send this product to a friend
Ullswater- Early evening sunset £1,800.00
About: Kane Cunningham
Painted late afternoon as the sun was setting, this watercolour of Ullswater looking towards Glenridding reflects the spirit of JMW Turner. Kane said,'Ullswater is one of my favourite places to paint particularly late afternoon as the sun is setting. The whole valley becomes a fusion of light and form. There is an abstract element to the whole vista which constantly changes and therefore ephemeral and diaphanous.' This work also reflects my interest in Thomas West and his suggestions of the perfect view. 
www.kanecunningham.co.uk
Media: Watercolour
Size: Painting 75 cm x 38 cm Frame 94 cm x 57 cm
Sustainable Framing
This watercolour is float mounted, framed with black stained pine and protected by glass. It arrives ready to hang on the wall.
Secure Packaging
All of our framed artworks are packaged securely in a weather resistant reinforced cardboard wrap to arrive safely at your door ready to hang on the wall.
Speedy Shipping
UK framed orders are normally shipped within two days on overnight 24 hr tracked courier service. 
Free Delivery  
Note: If you want to discuss the purchase of this work in person please email the gallery to arrange a telephone conversation