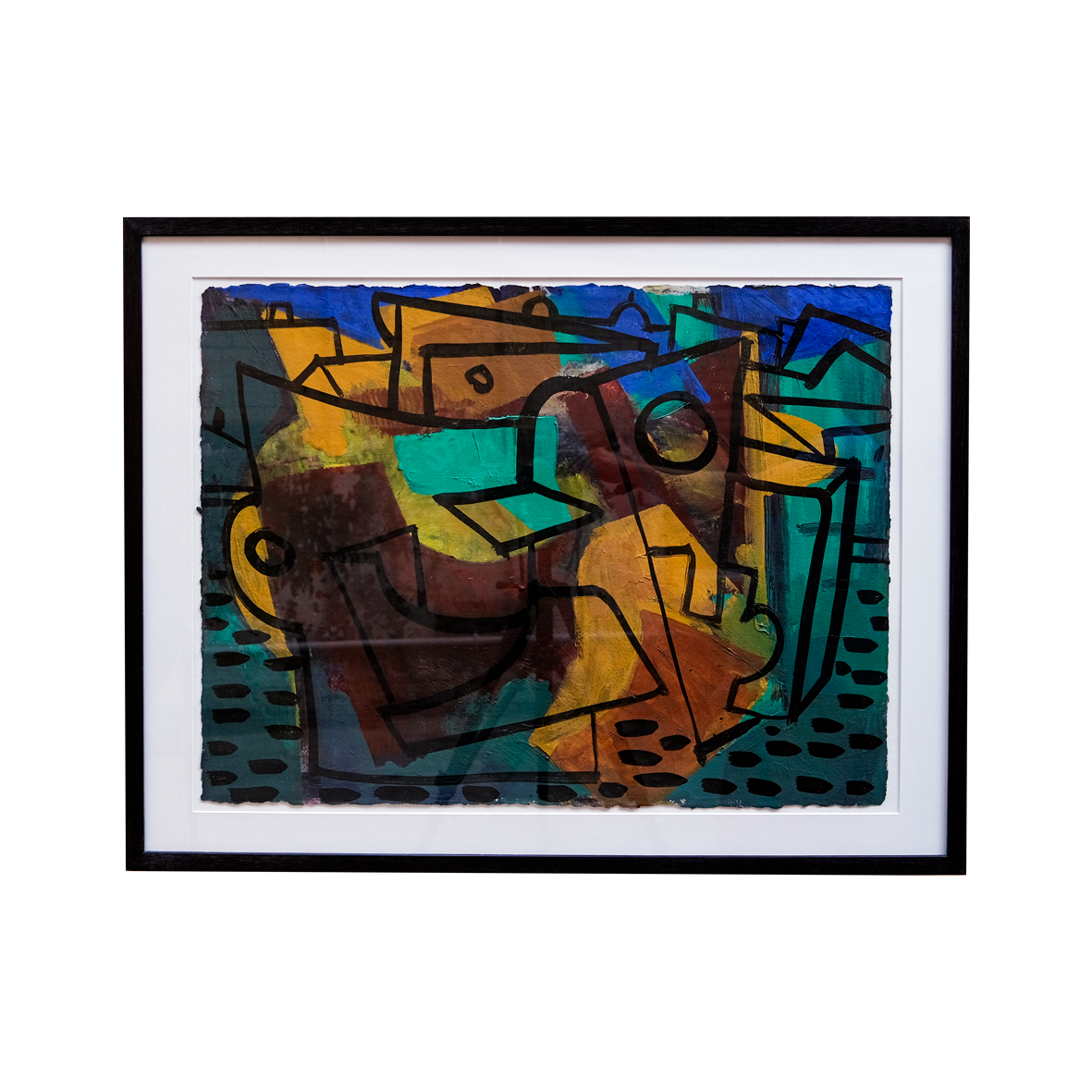 Send this product to a friend
Scarborough Harbour £1,850.00
About: Kane Cunningham
This abstract painting was part of series of works that was exploring the shifting movement of boats within the harbour. Kane said, 'I have always been fascinated by fishing boats and trawlers both in terms of their purpose and their aesthetic beauty. Combined with functional design they make a great starting point for a painting. This work simply explores the visual aesthetic and is therefore the synthesis of colour, function and form'. 
www.kanecunningham.co.uk
Media
Acrylic
Sustainable Framing
This watercolour is mounted, framed with black stained pine and protected by glass. It arrives ready to hang on the wall.
Secure Packaging
All of our framed artworks are packaged securely in a weather resistant reinforced cardboard wrap to arrive safely at your door ready to hang on the wall.
Speedy Shipping
UK framed orders are normally shipped within two days on overnight 24 hr tracked courier service. 
Free Delivery  
Note: If you want to discuss the purchase of this work in person please email the gallery to arrange a telephone conversation