Thirlmere - Lake District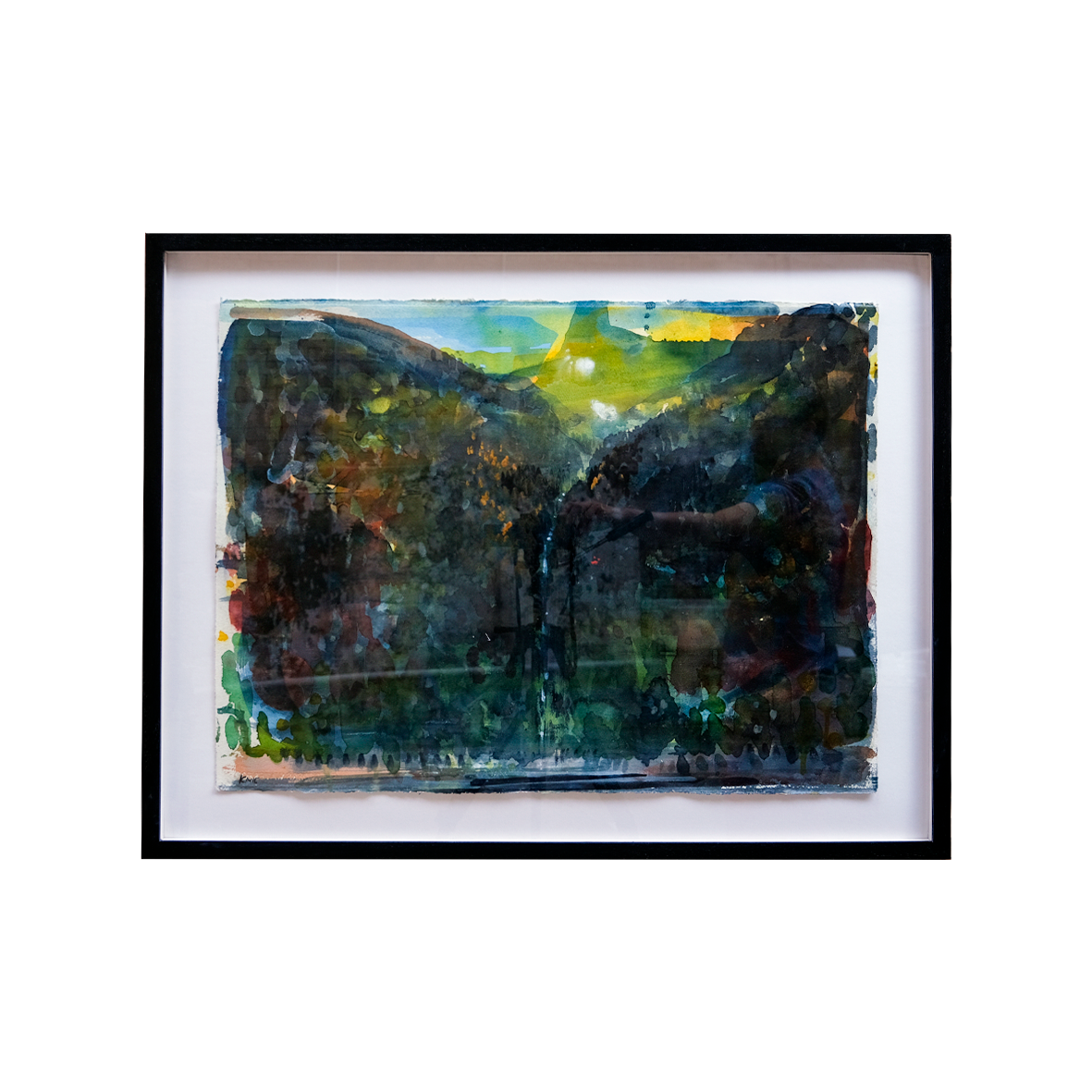 Send this product to a friend
Thirlmere - Lake District £1,800.00
About: Kane Cunningham
Inspired by JMW Turner and his painting trips to the Lake District in the North of England this work is one of several paintings completed in response to the picturesque and Thomas West book 'A Guide to the Lakes' published in 1778.  Kane said, 'I regularly visit the Lakes painting, often in autumn when the colours are spectacular. I first visited the Lakes in 1974 on a school trip and have been coming back every year since with my children and now grandchildren. However, the way I view the Lakes is now changing. Due to climate change the colours of the landscape have altered and so each work painted outside reflects a new dynamic at work and so in essence a new visual perspective on the romantic Lake District we all love and cherish. This was seen when Derwentwater turned green to algae bloom, a direct result of altered weather conditions and visual indicator of cause and effect'.
www.kanecunningham.co.uk
Media
Watercolour
Sustainable Framing
This watercolour is float mounted, framed with black stained pine and protected by glass. It arrives ready to hang on the wall.
Secure Packaging
All of our framed artworks are packaged securely in a weather resistant reinforced cardboard wrap to arrive safely at your door ready to hang on the wall.
Speedy Shipping
UK framed orders are normally shipped within two days on overnight 24 hr tracked courier service. 
Free Delivery  
Note: If you want to discuss the purchase of this work in person please email the gallery to arrange a telephone conversation