Scampston Hall - Lake and Palladian Bridge designed by Capability Brown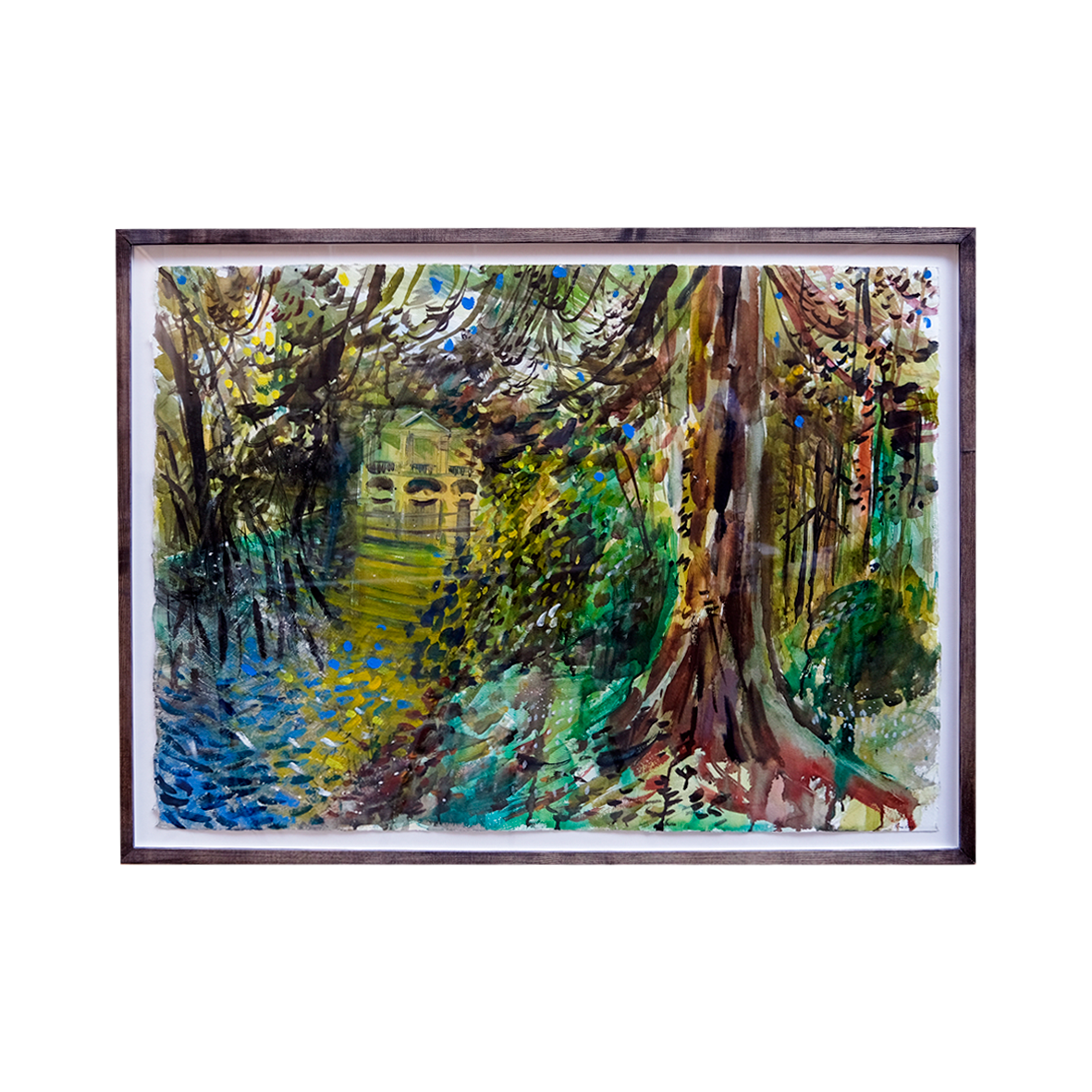 Send this product to a friend
Scampston Hall - Lake and Palladian Bridge designed by Capability Brown £2,500.00
About: Kane Cunningham
This large watercolour painted on location at Scampston Hall was part of a country house series. It was painted in response to the history of each house and the stories they tell us about our relationship to the countryside, landownership, architecture, farming and artistic patronage. Kane said, 'I was given access and freedom to roam around all the big country estates in North Yorkshire to include Castle Howard. This was an exciting project, however what I found was that all the vistas had been considered over 200 years ago and that landscape gardeners such as Capability Brown were imagining a landscape of the future. You can imagine Capability Brown saying 'Sir, the view in 200 years will be spectacular, it just takes a little time to mature'.
Most of these works are now hanging in the private collections of local large estates. This work offers a collector a rare chance to purchase one of few paintings left in the series.
www.kanecunningham.co.uk
Media
Watercolour
Sustainable Framing
This watercolour is float mounted, framed with black stained pine and protected by glass. It arrives ready to hang on the wall.
Secure Packaging
All of our framed artworks are packaged securely in a weather resistant reinforced cardboard wrap to arrive safely at your door ready to hang on the wall.
Speedy Shipping
UK framed orders are normally shipped within two days on overnight 24 hr tracked courier service. 
Free Delivery  
Note: If you want to discuss the purchase of this work in person please email the gallery to arrange a telephone conversation