Rosedale - North Yorkshire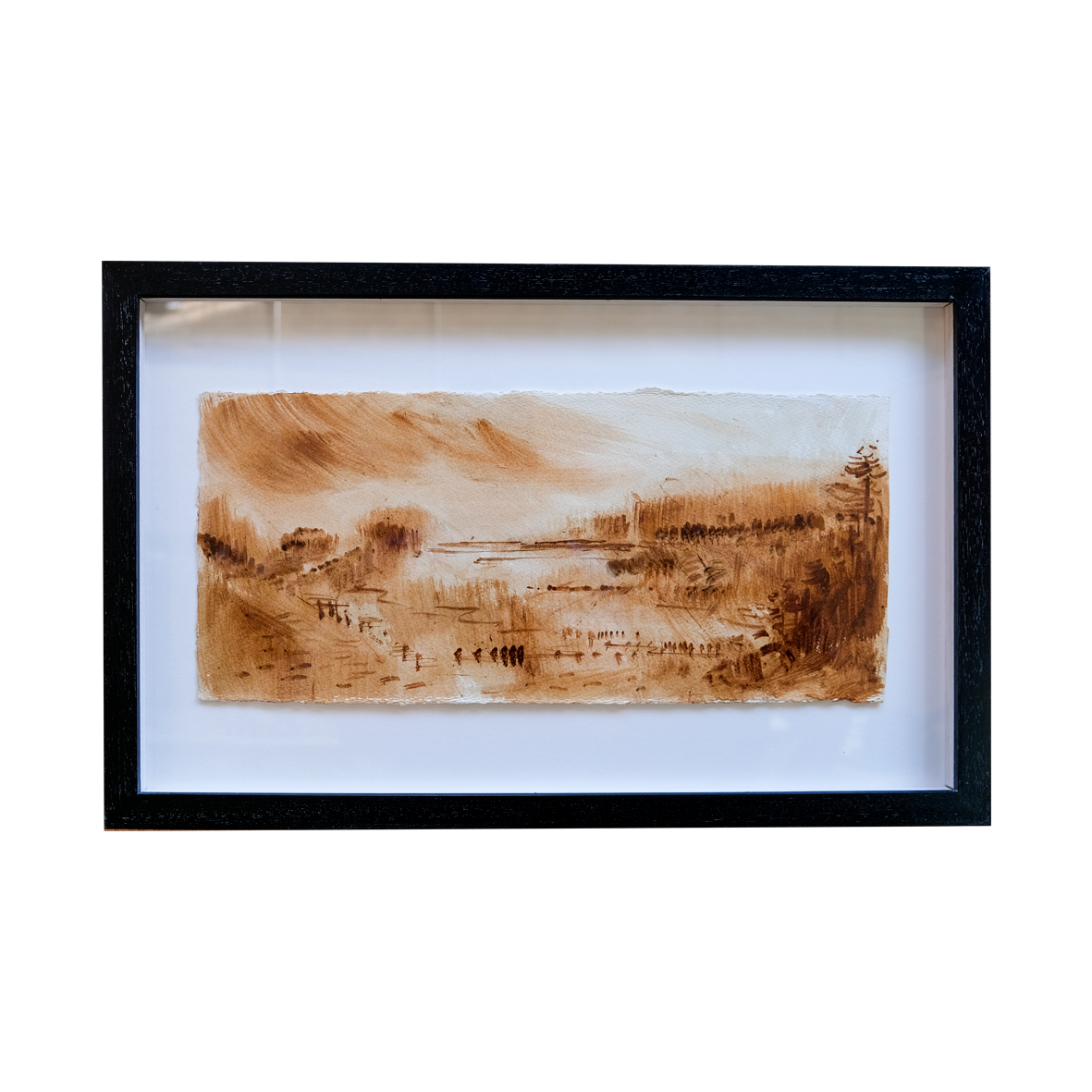 Send this product to a friend
Rosedale - North Yorkshire £750.00
About: Kane Cunningham
This painting of Rosedale was commissioned by the Ryedale Folk Museum at Hutton Le Hole and part of a series of works completed over one year. The work was funded by the Arts Council and shown in July 2021. The exhibition was a response to the lockdown and the impact of travel restrictions on individuals. Kane said, 'The landscape has never been more in focus than over the last few years. As a nation we have found a place, a space and a location in our own backyard we never knew existed. As a result, the landscape has emerged out of the pandemic with a new set of challenges and problems which need to be addressed. As an artist I am mindful of the landscape as being seen as romantic when in reality the landscape can be unforgiving, harsh and difficult to manage. The use of limonite found in the streams of Rosedale reminds me of the miners working in difficult conditions who eked a living by digging for iron ore. The painting is a landscape, a picture of a place but also layered with a deeper meaning inspired by its historical and human past and the stories of people long gone'.
www.kanecunningham.co.uk
Media
Limonite- Iron ore on watercolour paper
Sustainable Framing
This watercolour is float mounted, framed with black stained pine and protected by glass. It arrives ready to hang on the wall.
Secure Packaging
All of our framed artworks are packaged securely in a weather resistant reinforced cardboard wrap to arrive safely at your door ready to hang on the wall.
Speedy Shipping
UK framed orders are normally shipped within two days on overnight 24 hr tracked courier service. 
Free Delivery  
Note: If you want to discuss the purchase of this work in person please email the gallery to arrange a telephone conversation