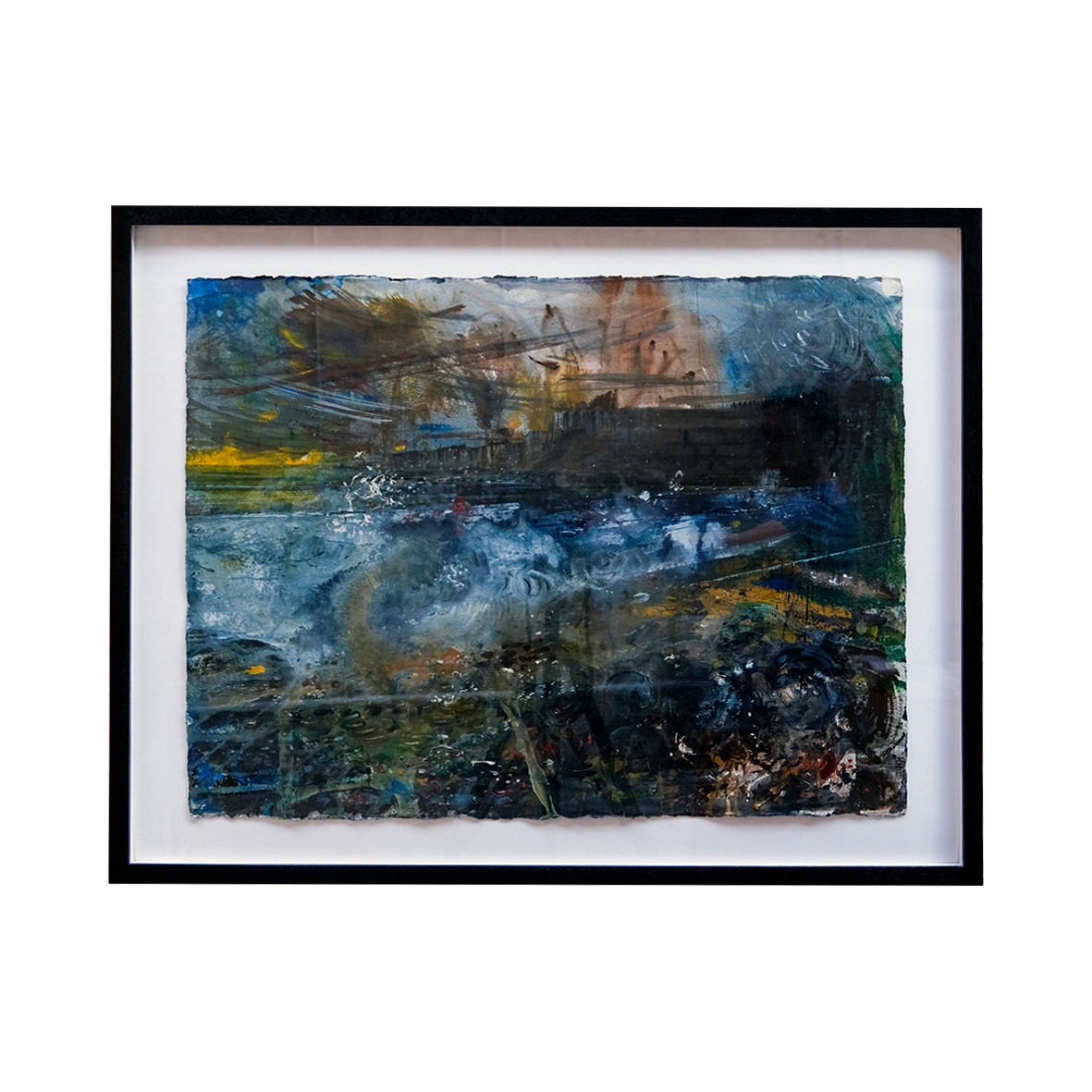 Send this product to a friend
South Bay Scarborough £1,850.00
About: Kane Cunningham 
This painting of the South Bay in Scarborough is a bold expressive work that expresses something of the energy and dynamism of the landscape which is in constant flux. The watercolour is applied over a traditional wash with a palette knife, to suggest rocks and cliffs. The impasto helps to create solidity and form all modelled with a swift flick of the knife. Kane said, 'I attacked the paper with a brush and palette knife, using non-traditional 
watercolour techniques. Painted outside on a winters day this response to the landscape offers the viewer an insight into the emotional energy required to paint a work pleinair and also my attempt to harness the power of nature from within'.
www.kanecunningham.co.uk
Media
Watercolour
Sustainable Framing
This watercolour is float mounted, framed with black stained pine and protected by glass. It arrives ready to hang on the wall.
Secure Packaging
All of our framed artworks are packaged securely in a weather resistant reinforced cardboard wrap to arrive safely at your door ready to hang on the wall.
Speedy Shipping
UK framed orders are normally shipped within two days on overnight 24 hr tracked courier service. 
Free Delivery