Ravenscar - Early Morning Sunrise Yorkshire Coast: Framed Print
Ravenscar - Early Morning Sunrise Yorkshire Coast: Framed Print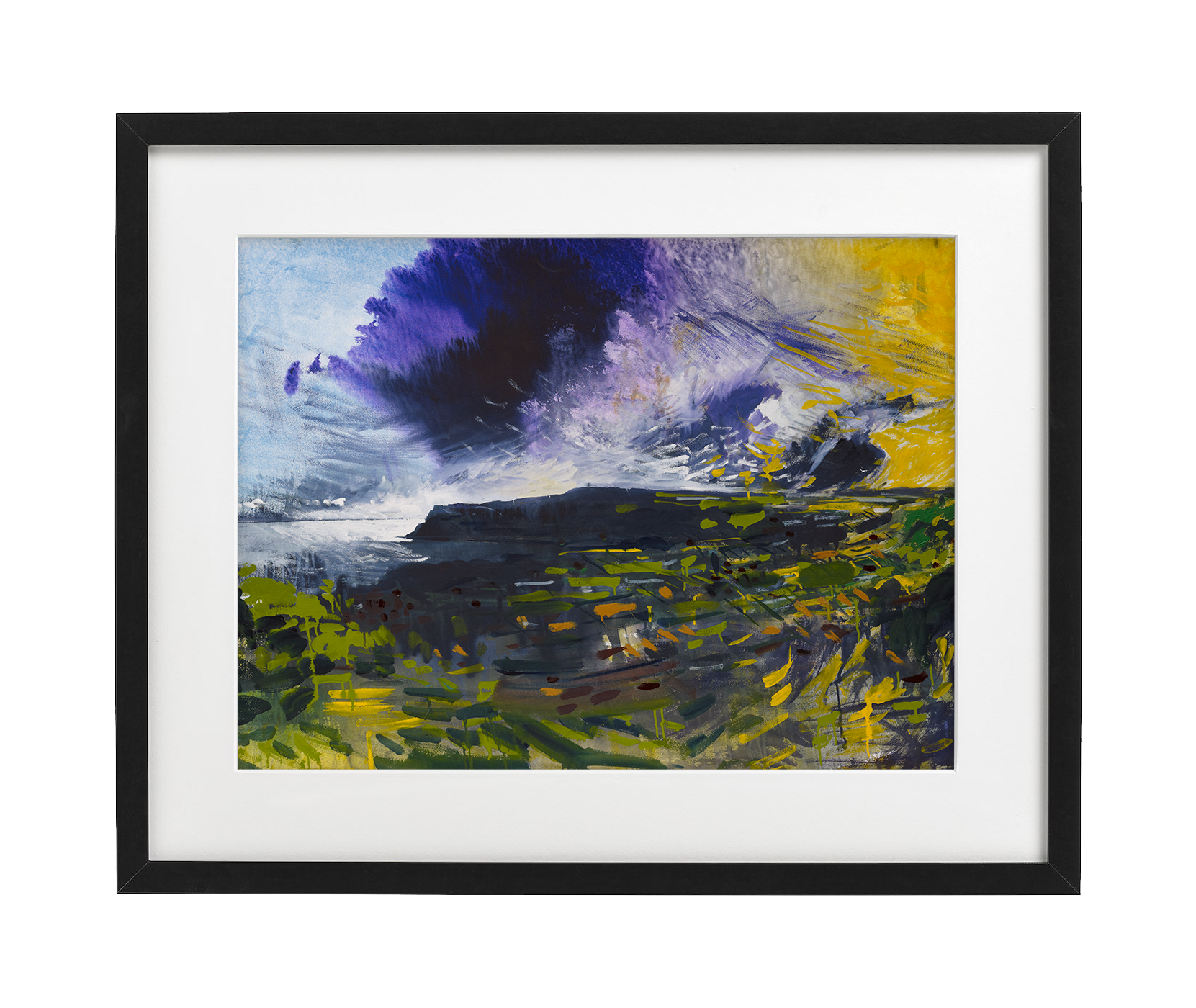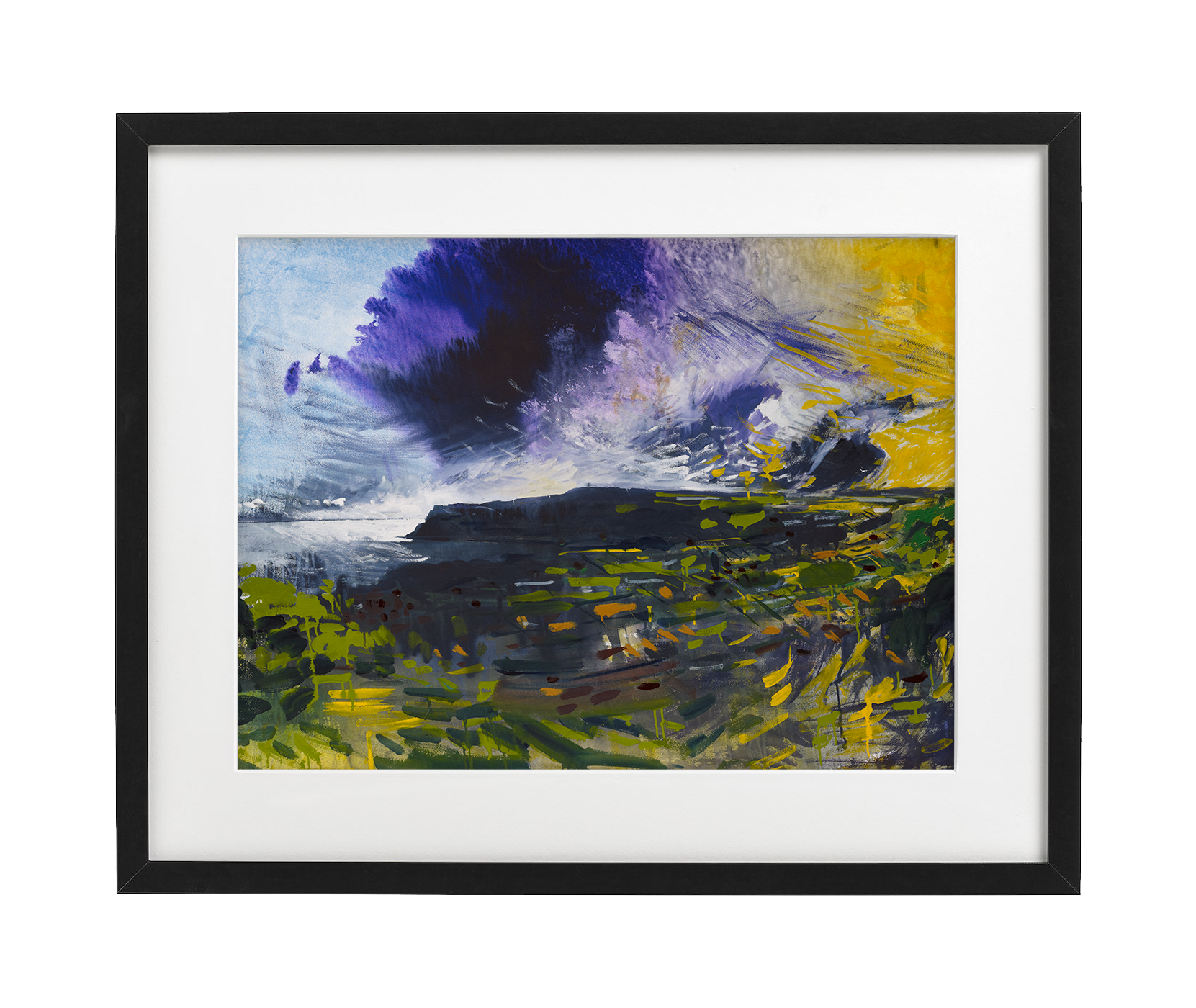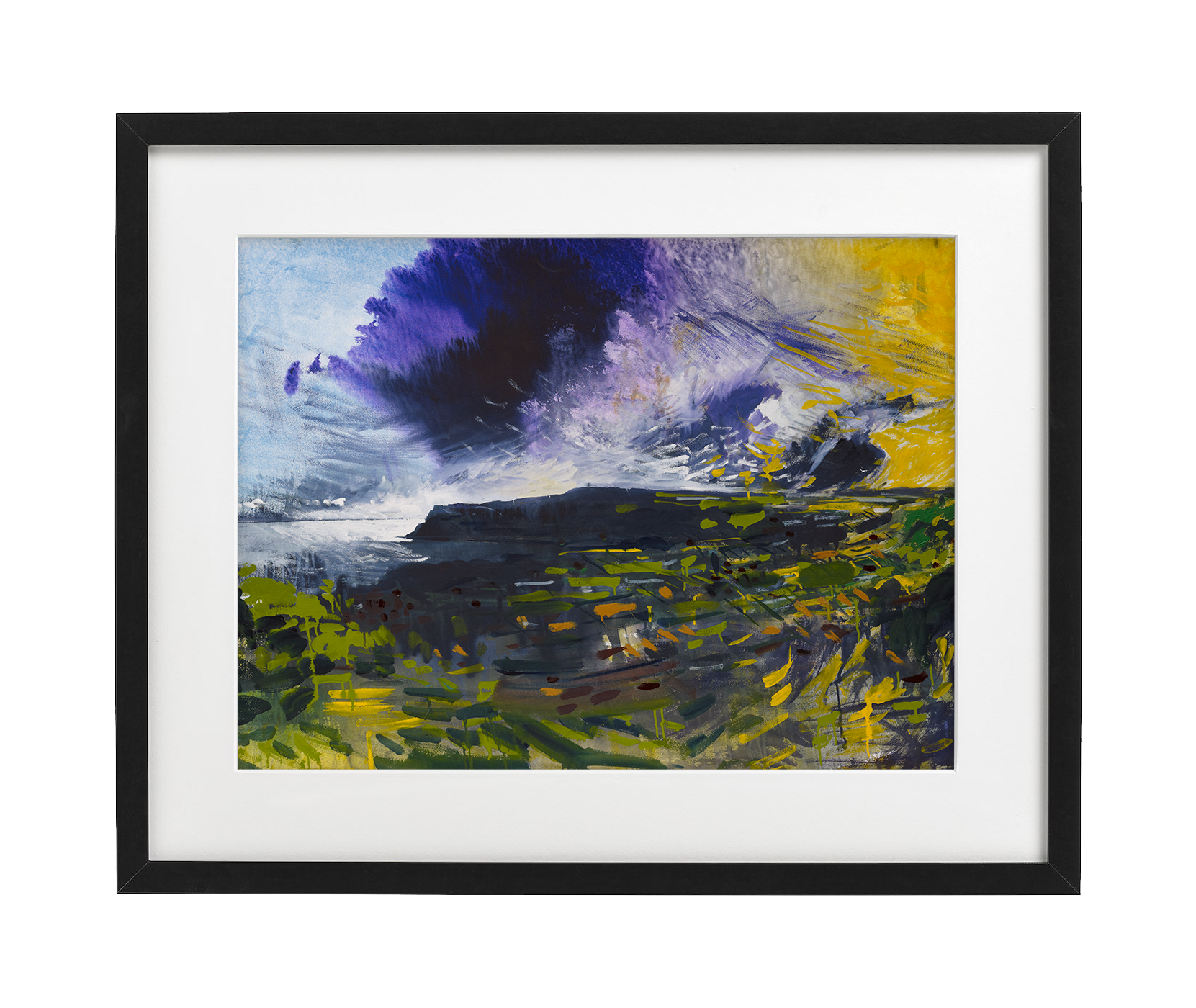 Send this product to a friend
Ravenscar - Early Morning Sunrise Yorkshire Coast: Framed Print £145.00
About: Kane Cunningham
Ravenscar is a coastal village in the Scarborough district of North Yorkshire, England. It is within the civil parish of Staintondale and the North York Moors National Park, and is 10 miles north of Scarborough. Known as 'the town that never was' due to lack of interest from  people wanting to live up high on a windy cliff top, so the houses never got built. You can still see a modern road layout today. The discovery of alum ( used to make coloured dye stick to wool and cloth)  made it an industrial landscape in the 17th century up to the 1860s when production stopped.  Kane said, 'Ravenscar is a magnificent  location to paint due to the scale of the cliffs and the sweeping bay that stretches towards Robin Hoods Bay another favourite location to paint. In winter the north wind blows down from the Arctic and freezes the paint as you work. All part of the fun of landscape painting'.
www.kanecunningham.co.uk
Quality Printing By Athena
All of our Giclée prints are made to order and printed onto 240 gsm matt coated heavyweight archival art paper using vibrant 12-colour ink digital processes. The special formulation of the ink used combined with the great quality media means this print stays vibrant and vivid and prevents colour fade over time.
Frame size  950mm x 640mm 
Image size   670mm x 450mm
Certificate of Authentication: Limited 250
This artwork has a certificate of authentication signed by the artist
Black grain frame includes a white card mount
Sustainable Framing
Most customers choose to have their print framed by our in-house team who manufacture all our frames by hand to order. Options of white grain or honey oak woods are available from sustainable sources upon request. Our framed art is glazed with crystal styrene for safety during transportation and in the home and to ensure longevity. Frames arrive ready to hang on the wall.
Secure Packaging

All of our framed prints arrive shrink wrapped and packaged securely in a weather resistant reinforced cardboard wrap to arrive safely at your door ready to hang on the wall.
Speedy Shipping

UK framed orders are normally shipped within two days on overnight 24 hr tracked courier service.
Free Delivery  
Note: If you want to discuss the purchase of this work in person please email the gallery to arrange a telephone conversation