Scarborough Harbour- Sold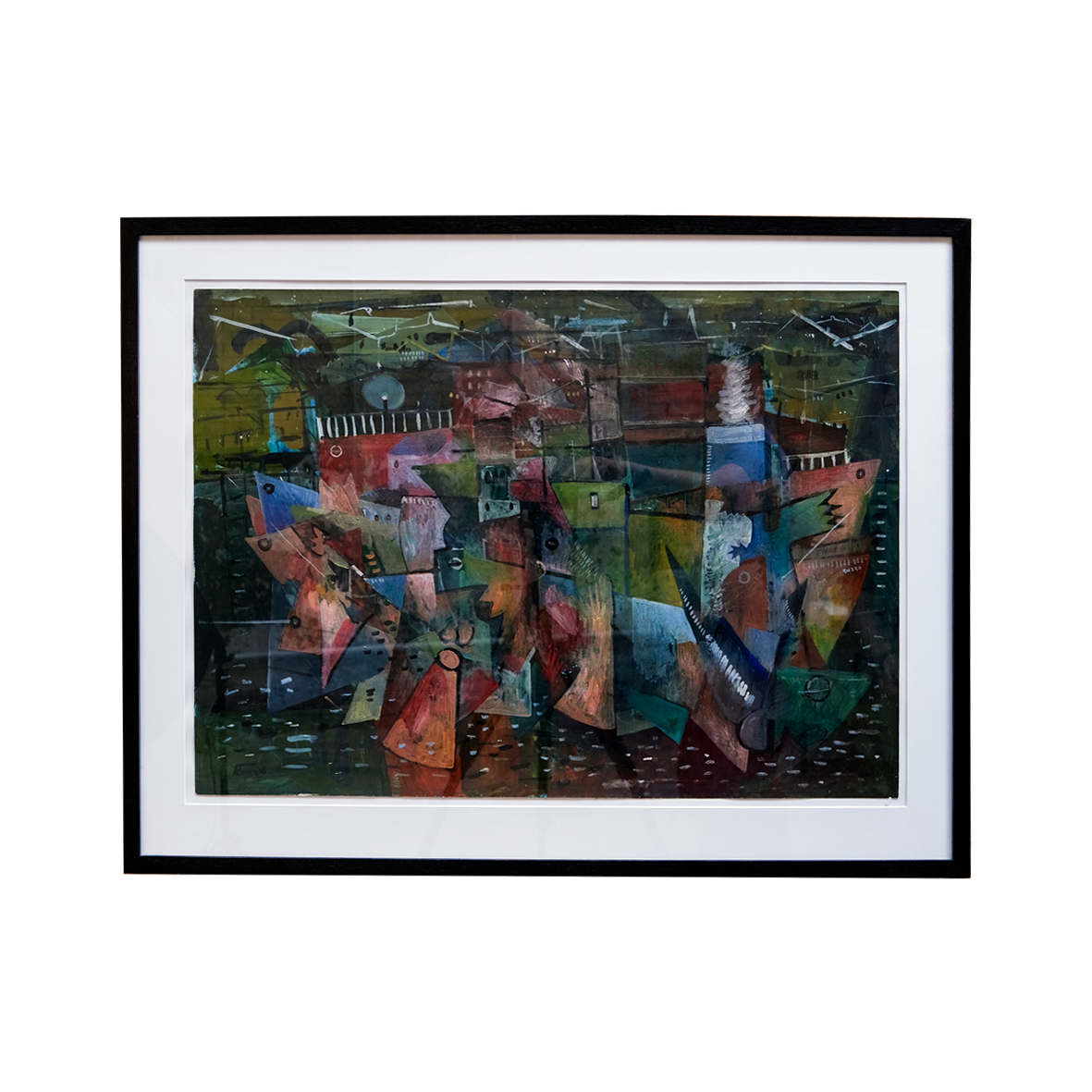 Send this product to a friend
Scarborough Harbour- Sold £1,850.00
About
This painting of the harbour in Scarborough was part of a series that focused on the movement of boats and the abstraction of form, to create an artwork that was the synthesis of study and imagination. Kane said, 'I was chatting to a fisherman who was watching me paint. He was interested in what I was doing. He said artists tend not to observe the fact the boats rise and fall on the tide, so they have no fixed point or perspective! This observation immediately made me think about the movement of boats and the patterns they make. It also made me think about the light and how the shifting and rising arc of the sun will define form. These ideas were all part of the painting and inspiration'.
Media
Watercolour
Sustainable Framing
This watercolour is mounted, framed with black stained pine and protected by glass. It arrives ready to hang on the wall.
Secure Packaging
All of our framed artworks are packaged securely in a weather resistant reinforced cardboard wrap to arrive safely at your door ready to hang on the wall.
Speedy Shipping
UK framed orders are normally shipped within two days on overnight 24 hr tracked courier service. 
Free Delivery