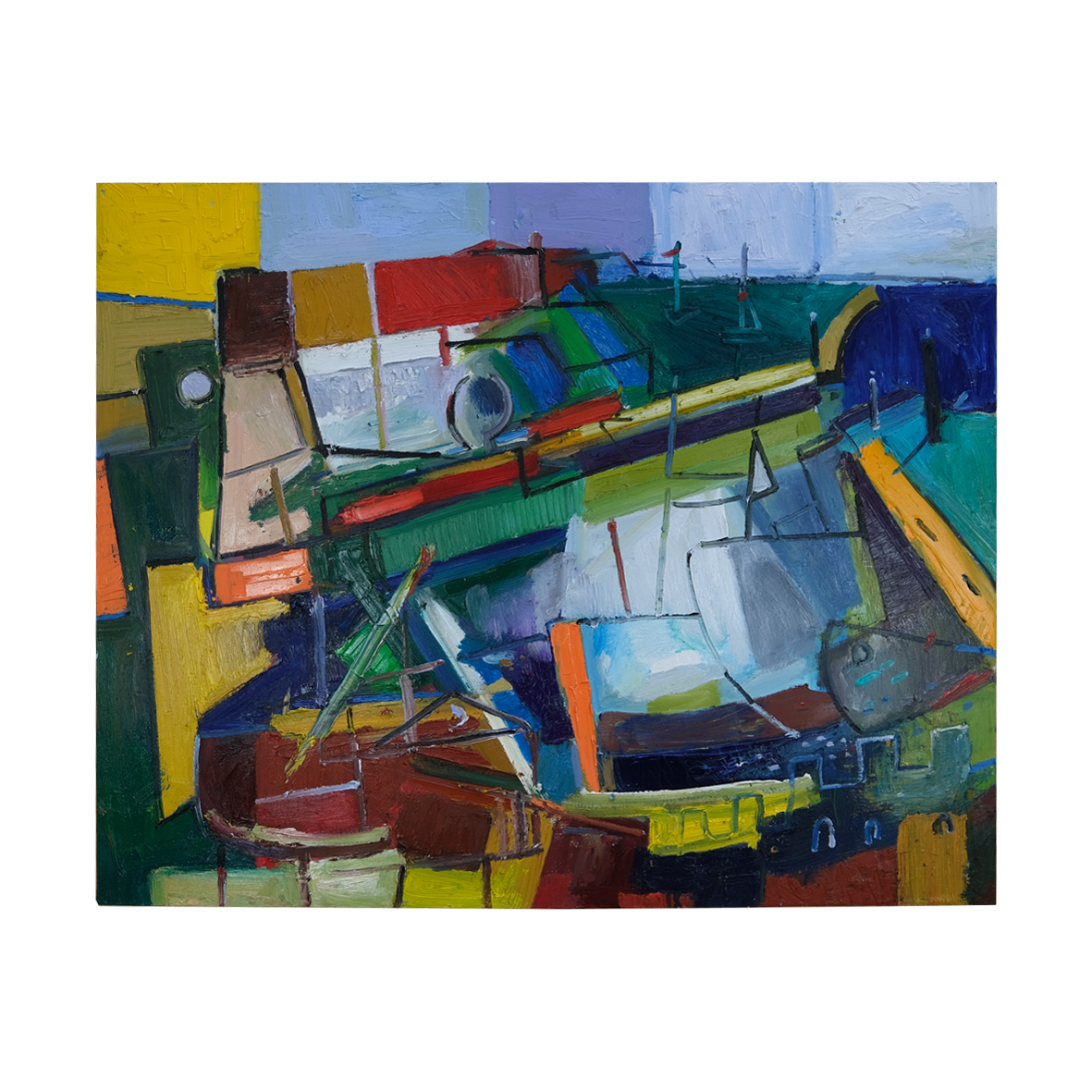 Send this product to a friend
Whitby £4,500.00
About: Kane Cunningham
This painting was a response to studies created from the top of the 199 steps and the view from Church of St Mary in Whitby. This large work is the synthesis of studies, ideas and different perspectives. Painted in thick Michael Harding oil paint the work explores multiple experiences, memories and holidays as a family. Kane said, 'There is no single point of view, this cubist approach taken from Picasso and Braque allows the painting to be expressive and free. My aim was to suggest we all have different experiences as we climb up the 199 steps and that the painting is the synthesis of these views completed as one expressive art work'.
www.kanecunningham.co.uk
Media: Oil on Canvas
Unframed
This oil painting on canvas is unframed. It arrives ready to hang on the wall. A wooden picture frame can be provided at an additional cost. Please enquire as to the price.
Secure Packaging
All of our framed artworks are packaged securely in a weather resistant reinforced cardboard/bubble wrap to arrive safely at your door ready to hang on the wall.
Speedy Shipping
UK framed orders are normally shipped within two days on overnight 24 hr tracked courier service. 
Free Delivery  
Note: If you want to discuss the purchase of this work in person please email the gallery to arrange a telephone conversation